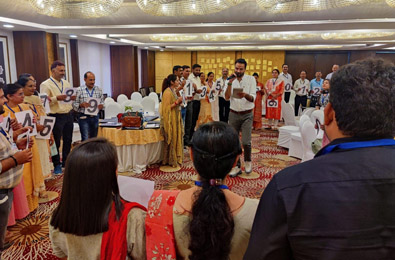 Global Leadership Program
ELFA International collaborated with Global Citizens Journey to organize a 17-day Global Leadership Program in October 2018. The program aimed to promote cross-cultural understanding, peace, and reconciliation, and to identify and train global leaders. The program was attended by 24 delegates, including 12 Americans and 12 local delegates from Jammu & Kashmir and Maharashtra.
During the program, delegates had a series of meetings with different stakeholders, organized a grand town-hall program, and conducted a massive Dal Lake Cleaning Drive in collaboration with 6 government departments. They also distributed furniture, stationery, sweets, sports items, water purifiers, warm clothes, and near vision eye glasses among the students of 6 government schools in Fakir Gujri area of Srinagar district.
After the program, the delegates remained in touch through different mediums and planned follow-up visits and programs. In May 2019, the CEO of ELFA International visited the United States of America and had follow-up meetings and discussions with most of the American delegates. The program was the first of its kind in the Kashmir valley and aimed to promote peace and reconciliation while identifying and training global leaders.